Resident Finds Perfect Harmony in Local Chorus
December 2016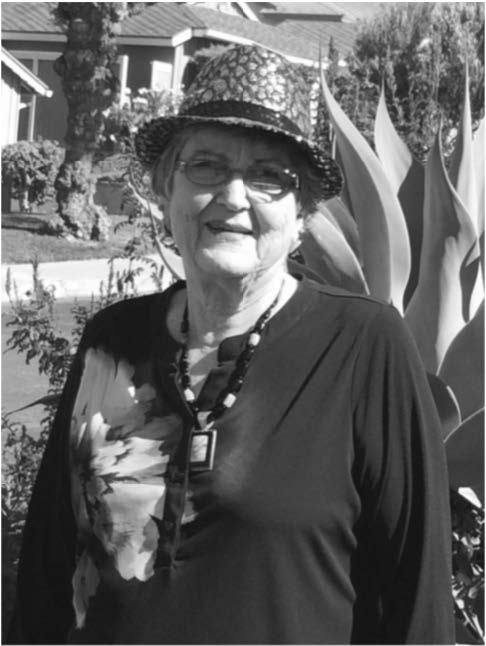 Sometimes when we meet up with the month's newsletter raffle winner to present their gift certificate and take their photo, we realize what a great story they have to share with our community. Such was the case with last November's winner, Konnie Kenny, who let us know about a show  performed that month by the L.A. South Towns  Chorus at the James Armstrong Theater.
It turns out that Konnie has been singing with the L.A. South Towns Chorus for 13 years, and has performed in several of their shows. The L.A. South Towns Chorus was founded nearly 60 years ago by a group of women who loved to sing. Some of those original founders are still in the chorus. The group consists of over 60 women ranging in age from their 20s to the 90s, and from all walks of life. They meet locally every Monday to practice harmonizing in the a cappella style, produce their own annual shows and also enter in various competitions.
"I love being part of the South Towns Chorus," said Konnie, who is 82 years young. "I have to memorize the music and it keeps my brain going. Plus it's such a fun group of women to sing and socialize with every week."
A singer most of her life, Konnie started in church choirs and then was introduced to barbership-style singing, joining the Treble Makers in 1980. She sang with them until they disbanded in 2003, and then became a member of the L.A. South Towns. She is also a big sports fan, and her two side-by-side televisions are frequently simultaneously running different sporting events (typically tennis, basketball or soccer). She was a passionate tennis player for 50 years until her knees forced her to stop recently. She also practices yoga. And you'll probably never see Konnie without a hat on – she owns more than 40 of them and they certainly suit her. Before retiring, she was a secretary for 17 years at South Bay Engineering Corporation in Malaga Cove.
Konnie and her husband bought their home in the Hollywood Riviera 50 years ago and raised three children here.
"This is a great community to raise kids," says Konnie. "I have great neighbors and lots of activities I enjoy. I'll never leave." To learn more about the L.A. South Towns Show Chorus, including how to join, go to www.lasouthtowns.org.
Click Here to read Igor's full Newsletter on Scribd.com –http://www.scribd.com/LiveInHollywdRiviera
---
Hollywood Riviera's Celebrity — Rosemary DeCamp
October 2016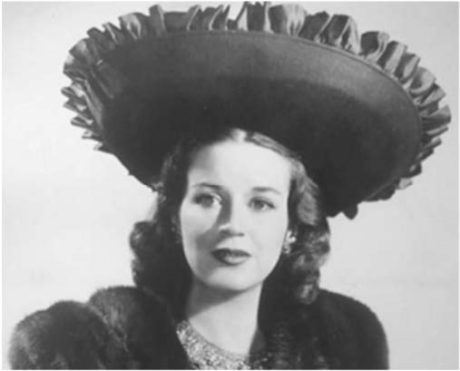 One of the most famous residents of the Hollywood Riviera is, no doubt, actress Rosemary DeCamp who lived here for almost 60 years, until her death in 2001. Rosemary and her husband, Judge John Shidler, purchased a Hollywood Riviera house on Camino de las Colinas in 1945  (when there were only three houses on the block) for the price of $22,500. Here they raised their four daughters: Margaret, Martha, Valerie and Nita.
Rosemary was a well-respected actress who, while very pretty, often played matronly roles such as being the mother in Yankee Doodle Dandy and Jungle Book. Later she was also involved in television, including The Bob Cummings Show, Life of Riley and others. While she was not the typical flamboyant Hollywood type, Rosemary was known to drive around in her beloved white Rolls Royce Silver Cloud nicknamed Snowball.
Mid career Rosemary married a local boy, John Ashton Shidler, a Stanford Law School grad who later became a Torrance Superior Court Judge. After marrying, the newlyweds lived in Beverly Hills where John might have gotten tired of being called Mr. DeCamp a few too many times. John wanted "down-home living" for his family.
The Shidler family was active in the community. Rosemary was also an artist and supported community cultural groups. She conducted a playwriting contest at Torrance High School for many years. Judge Shidler was a prominent community member who also served on the Torrance School Board and was instrumental in helping protect Torrance Beach from high rise developments.
Rosemary died here at age 90. John predeceased her death by a few years (in 1997). The couple was among the longest lived Riviera residents. The "down-home living" of Hollywood Riviera suited Rosemary and their daughters well. The girls said they never saw their parents fight and they had a wonderful life growing up here. While well aware that their mother was a celebrity, none of them ever let fame go to their heads.
With community support, the Friends of the Hollywood Riviera plan for this identifying marker to be placed at the corner of Via Monte d'Oro and Palos Verdes Blvd., which was the original entrance to our beautiful historic neighborhood in 1928.
The marker will be 14 feet long and 5 feet high and is designed in the Mission style with period font. The back of the marker will be inset with custom period tile detailing a brief history of the Hollywood Riviera. To see maps and photos, go to the Riviera Homeowners Association website and click on Hollywood Riviera Marker Project: hollywoodriviera.org/marker.
Now you have the opportunity to support this exciting project. You may contribute via GoFundMe or by check to: Friends of the Hollywood Riviera, c/o Dina Wiley, 202 Via la Soledad, Redondo Beach, CA 90277.
Thank you to Edie Dees, Dina Wiley, Karen Lent and Janet Hart for the above stories.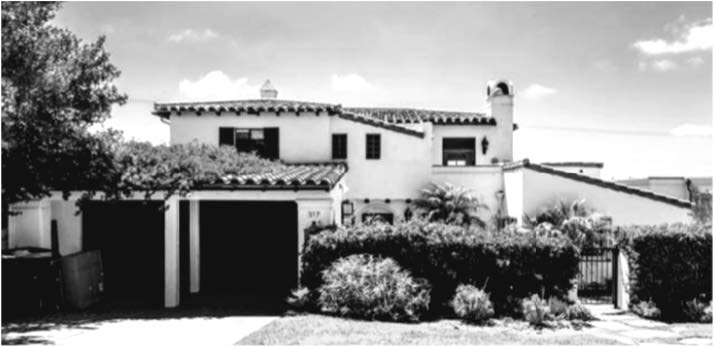 DeCamp-Shidler House on Camino de las Colinas
Much of the information in this article is from Rosemary's autobiography: "Tiger in My Lap." The DeCamp-Shidler daughters still live in Southern California.  Three local history buffs, Edie Dees, Dina Wiley and Karen Lent spent time talking with Rosemary's oldest daughter, Margaret. They have been collecting information for a book they are writing on the Hollywood Riviera's history. Please contact one of them should you have historical information or photos. Old Hollywood Riviera Research Group/September 2016  
---
Hollywood Riviera Residents Love this Park to the Moon and Back
September 2016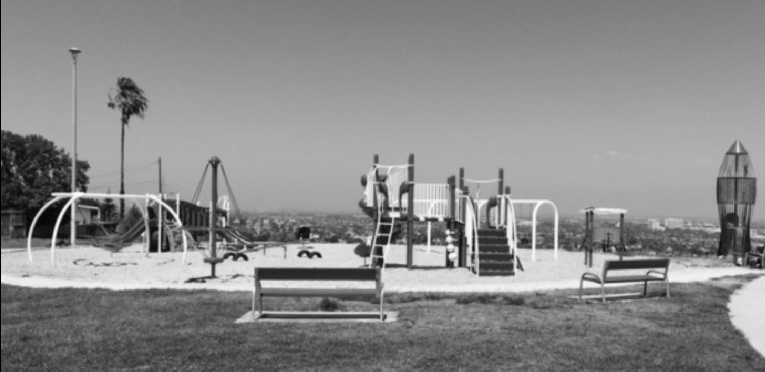 While there are many wonderful parks in Torrance, only one has panoramic views from the ocean to the mountains – plus its own rocketship.
Los Arboles "Rocketship" Park is a Hollywood Riviera jewel loved by young and old alike for more than fifty years. Located on 6.3 acres at 5101 Calle de Ricardo (donated by developer H. Kessel), groundbreaking on the park took place in 1960 and the park opened four years later.
Rocketship Park was built shortly after the Soviet Sputnik satellite was launched and spacecraft was on the minds of Americans nationwide, especially in the aerospace-heavy South Bay. With the post-World War II baby boom on, city organizers were creating parks throughout the area. With Riviera Elementary situated adjacent to the park, children and parents were delighted with the new addition to the community. The Riviera Garden Club quickly donated its services to maintain and improve the park.
In addition to its 28-foot high rocketship, which was purchased from a catalog of playground equipment, the original park included a space slide, a model of Saturn, miniature jet planes, a submarine, and later an orbiter and lunar lander.
The beloved rocketship almost came to a crashing end in 1992 when the city of Torrance deemed it a safety concern and took it down. After a community outcry, the rocketship was refurbished and reinstalled a few months later. More modern equipment was also installed at the time, and a historical landmark plaque was placed on one of the rocket's fins.
Rocketship Park was updated this summer with new play areas for ages 2 to 5 years and 5 to 12 years. The updated park includes lunar monkey bars, swings, climbing pieces and a teeter totter. And of course, the rocketship and moon lander. The park also includes a picnic area and has handicap access.
Take a trip up the four-level spaceship and enjoy views spanning from the Getty Center to the Hollywood sign to Griffith Park Observatory. You'll be experiencing just one of the many things that make our community so special.
Click Here to read Igor's full Newsletter on Scribd.com –http://www.scribd.com/LiveInHollywdRiviera
---
October is Domestic Violence Awareness Month: Local Resident Stands Up for Victims
August 2016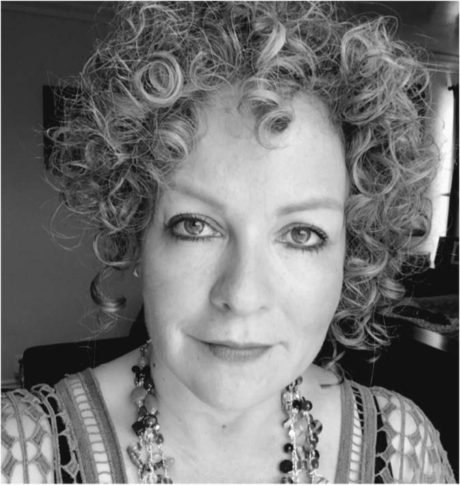 Growing up in Guatemala in a home with domestic violence, Riviera resident Ericka Gonzalez vowed at the age of 8 that she would do something about it. And she has.
In fact, Ericka has done so much to help domestic violence victims that she was honored recently as Woman of the Year by the Los Angeles County Commission for Women.
Ericka's work with domestic abuse victims began decades ago when she began volunteering at the Rainbow Services in San Pedro, a domestic violence agency that aims to keep families safe. That led to volunteering at the Women's Shelter of Long Beach. In 2002, she began volunteer work at the Redondo Beach Police Department Domestic Violence Victims Advocacy Program, where she now serves as coordinator.
"Our goal is to support domestic violence victims in every way we can, including helping them find shelter, providing them with counseling services and even accompanying them to court," said Ericka. "It's very rewarding and a privilege to help others."
Ericka recalled a recent case of a mother who had a restraining order against her abusive husband. While she was away from home, the man cleaned out her house taking everything in it. Thanks to the donations of volunteers, within days the woman once again had furniture, groceries and clothes for her and her child. She also had a supportive network of help to keep her out of the cycle of future domestic violence.
"We have a very supportive community and government here in the South Bay," said Ericka.
"People want to help, so it's just a matter of reaching out and letting victims know we're here for them when they need us."
Ericka, her husband, David, and their two children, David and Ninabella, have lived in the Riviera for 18 years, and plan to call this area their lifelong home.
The Redondo Beach Police Department Domestic Violence Victims Advocacy Program offers a team of volunteers who are on call 24 hours a day, 7 days a week. Specially trained volunteers are able to quickly offer support to victims and to educate them about the cycle of violence.  A candlelight vigil to raise awareness about the fight against domestic violence will be held October 22 at 6:30pm at the Redondo Beach Civic Center in honor of October's domestic violence awareness month.  To reach the program, call 310-379-2477, ext 7-3.
---
Getting to Know Your Riviera Neighbors: Lisa Lunzer and a Life-Long Career in Insurance Sales
July 2016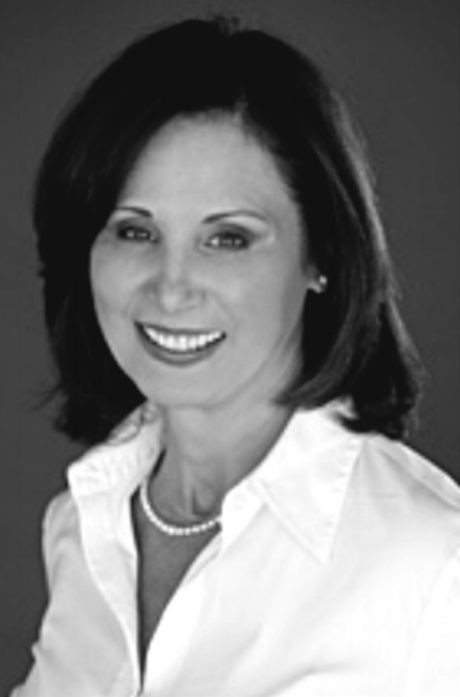 When Lisa Lunzer graduated from college she knew she wanted a career that would allow her to work flexible hours and earn a fair living wage. She also knew she wanted a career that involved a product or service she truly believed in. A job selling health and life insurance fit the bill to a tee. "My parents and grandparents all suffered from major illness, so I knew firsthand the benefits of having good life and health insurance and I've believed in those products my whole life," says Lisa. "So it was an easy choice for me to go into the insurance business straight from college.
That was 38 years ago and I'm still an insurance broker." Much has changed in the insurance industry in the decades since Lisa entered the workforce, most recently with the Affordable Care Act, also known as Obamacare. "The health insurance business has gone through much turmoil and many changes in the last decade, and it's certainly not the industry it once was," said Lisa. "However, I'm determined to roll with the changes and do the best I can to help my clients with the insurance products available."
The flexible hours of Lisa's job were ideal when her two sons were growing up, allowing her to be involved with their activities and always home when school was out, yet still get her work done. Today, she's finding those flexible hours are just as valuable as she spends time with her grandchildren. "My clients aren't surprised to see emails sent at 4:00 am from me," says Lisa. "I get up early or stay up late to get my work done so I can be there for my family. It's a win-win." Lisa and her husband, Dave, moved to the Riviera from Seattle in 1986. They were looking for a community that would foster a family lifestyle and fit in with their personal values of family first.
When they happened upon the Hollywood Riviera they knew they found the perfect place to raise their sons and live out their Golden Years. Both of their sons attended our local schools – Riviera Elementary, Richardson Middle and South High —– and then went on to earn engineering degrees at Cal Poly San Luis Obispo. Their granddaughters will also attend Torrance Unified Schools.
"Health and life insurance give people peace of mind," said Lisa. "But so does where you live. And living in the Riviera gives me and my family a real sense of comfort. It's something I'm grateful for every day."
Click Here to read Igor's full Newsletter on Scribd.com – http://www.scribd.com/LiveInHollywdRiviera
---
Hollywood Riviera Resident's Board Game Introduces Youths to Yoga
June 2016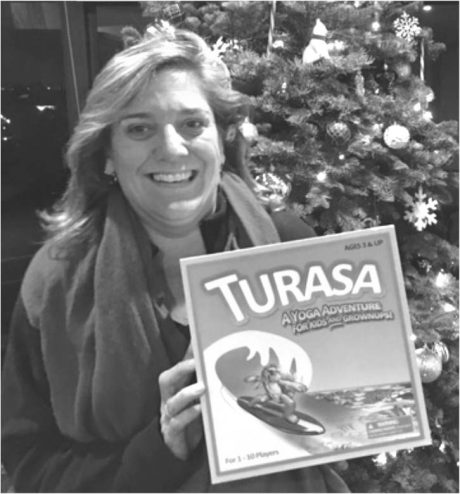 Remember the days before computers, tweeting and Instagram? The olden days, when people made eye contact around the kitchen (or restaurant) table instead of staring at their screens? When families communicated face to face instead of text to text?
Hollywood Riviera resident Amy MacConnell is on a mission to help kids get a taste of what life was like before technology took away true interaction with others. Toward that  Nicole Rijelle Thompson, developed Turasa, a board game that uses yoga to encourage cooperation and connectivity.
Nicole Rijelle Thompson, developed Turasa, a board game that uses yoga to encourage cooperation and connectivity.
"Technology is wonderful in many ways, but the downside is it has caused us to lose interaction with others, including within our own families," she said. "All the fast-paced technology kids are exposed to can cause anxiety because things move so quickly and there's less human-to-human contact. The Turasa game was designed to help families use yoga to slow down, laugh and communicate with each other."
In Turasa, the youngest player picks a card displaying a yoga movement and everyone then does the pose together. The poses use a system of stretching that encourages strength and flexibility with an emphasis on balance and breathing. Challenge cards in the game helps kids see that overcoming obstacles is positive. The cards also make kids think about gratitude, friendship and keeping the earth healthy.
"Yoga is so beneficial for young people to practice because it helps them identify positive feelings," said Amy, who, in addition to a game inventor, is an experienced yoga instructor. "I'm excited about bringing yoga to students in our local school districts and to after school programs at the YMCA. I'm also teaching kids how to incorporate meditation into their lives to help them stay calm and joyful."
Originally a financial planner, Amy got involved with yoga after suffering a running injury more than a dozen years ago. She moved to the Hollywood Riviera with her 15-year-old daughter last year to be near the Riviera Village and the beach.
In addition to bringing Turasa and the practice of yoga and meditation to local schools, Amy is developing a game that features people with disabilities doing yoga poses.
"Yoga and meditation is great for almost everyone," she said. "I had one mother tell me her son now gets up early to meditate and uses his breath to calm down. I myself have only been sick twice in the last 12 years."
You can learn more about Turasa at turasagame.com.
---
The Doctors Will See You Now: Riviera Residents Put Patients First with Concierge Medicine
April 2016
When is a waiting room not a waiting room? When it's in a concierge medical practice, like the one offered by Riviera residents Thomas LaGrelius, MD and his partner, Nicole Lawrence, MD, at Skypark Preferred Family Care.
Preferred Family Care. Unlike traditional medical offices, concierge practices allow doctors to limit the size of their client base to a few hundred rather than several thousand patients. As a result, patients can make same-day appointments, spend more time with their doctor, and reach their physician by phone or text 24 hours a day year-round.
And as for the traditional waiting room with boring magazines and long waits? The non-waiting rooms at Skypark Preferred Family Care offer complimentary snacks and beverages and almost no time between checking in and seeing the doctor.
"Our patients joke that they don't have time to peruse the magazines before we call them in," said Dr. LaGrelius. "But it's our personalized, one-on-one care they really rave about. We're as concerned about our patients' welfare as we would be with a close relative or friend."
As part of that care, Drs LaGrelius and Lawrence have a strong focus on preventive medicine and long-term health and wellness. Patients are not limited to a 10- minute visit, so there is ample time for discussion, collaboration and a real focus on optimizing health. Patients are seen in whatever environment is best for them, whether in the office, a hospital or nursing home – even in their own home when appropriate.
"The fact that we're available to our patients every day, all the time, means they don't need to spend an uncomfortable night or weekend waiting for their doctor's office to open," said Dr. LaGrelius. "We encourage our patients to contact us anytime, even after calling 911 in a medical emergency so  we can help until the paramedics arrive and then assist with coordinating emergency care thereafter."
Dr. LaGrelius knew he wanted to be a physician at the age of 5, when his pediatrician convinced him that shots tickled and the red blood that sprang from a prick on his finger was the nicest color on earth. He has specialized in family medicine since 1977 and geriatric medicine since 1990.
For Dr. Lawrence, doing community service at a nursing home while in college piqued her interest in geriatrics. She is board-certified in both internal and geriatric medicine, and also specializes in women's health and weight management.
"I love being able to spend time with my patients and their families, focusing not just on their health, but also who they are as people," said Dr. Lawrence. "This kind of relationship allows me to practice medicine in the kind of personalized manner patients deserve."
Both physicians find concierge medicine the best way to truly work for their patients, not an insurance company, a large healthcare organization or a corporation.
"Concierge practice is the only way to do ongoing care of geriatric patients in particular and of all patients for that matter at the level of quality and attention I want to provide," said Dr. LaGrelius. "The insurance system is a failure at providing primary care coverage because primary care is not an 'insurable event' like two weeks in the ICU or a major back surgery. Primary care is an ongoing, inexpensive process that should be budgeted and paid for like food, clothing and shelter. It does not fit into the insurance model. Therefore, concierge medicine is the solution. With today's medicine, the insurance company is the customer. With concierge the patient is the customer."
Dr. LaGrelius and his wife, Patti, have lived in the Riviera since 1985 and raised three kids here.
"The Riviera is the best kept real estate secret in California," he said. "I can be at the office or hospital in five minutes. I can see a necklace of lights from Redondo Beach to Malibu from my front window. I can walk to the beach, shopping and restaurants in minutes. It is far enough away from freeways to make it safe and almost rural. Furthermore, we are surrounded by fabulous neighbors we love. This is truly the best place to live on earth."
Dr. Lawrence moved to the Riviera one year ago with her husband, Ryan, a rocket scientist with Millenium Space Systems in El Segundo.
"Our family loves to take walks around the winding neighborhood streets," said Dr. Lawrence. "We enjoy being so close to the ocean and the shops and restaurants in the Riviera Village. It is the perfect place to raise our son."
To learn more about Skypark Preferred Family Care, including their concierge prices and policies, you can reach them at 310-375-1393. They are located at 23451 Madison Street, Suite 140 in Torrance, and are on the web at www.skyparkpfc.com.
Click Here to read Igor's full Newsletter on Scribd.com – http://www.scribd.com/LiveInHollywdRiviera
---
Community Event Saves Lives: 14th Annual Torrance Relay for Life
April 23-24 at South High
March 2016
The statistics from The American Cancer Society are grim: About 1,685,210 new cancer cases are expected to be diagnosed in 2016, with some 595,690 Americans anticipated to die of cancer this year. Cancer is the second most common cause of death in the US, exceeded only by heart disease. The lifetime risk of developing cancer is 42% (almost 1 in 2) in men and 38% (more than 1 in 3) in women.
Which is why it's more important than ever for communities like ours to come together for The American Cancer Society's Relay For Life movement to raise funds to end cancer. Help the Hollywood Riviera and its surrounding neighborhoods save lives by joining forces the weekend of April 23-24 for the annual Torrance Relay for Life at South High School. With the support of thousands of volunteers, the American Cancer Society is helping save more than 500 lives a day
Relay for Life is the world's largest grassroots fundraising event, with participants in more than 5,000 communities in the U.S. plus countries worldwide. The event raises funds for the American Cancer Society with the help of teams of volunteers who commit to having at least one team member walking on a track at all times over a 24 hour period because cancer never sleeps.
Relay For Life honors cancer survivors, pays tribute to those who have lost their lives to the disease, and raises money to fight cancer. With the support of thousands of volunteers, Relay for Live fundraisers assist the American Cancer Society in helping save more than 500 lives a day This year's Torrance Relay for Life goal is to raise $215,000 for the American Cancer Society. The Hollywood Riviera Sportsman's Club continues its tradition of fielding a team, with Igor Nastaskin serving as team captain for the 11th consecutive year.
Please consider joining the Riviera Sportsman's Club's Relay team if you'd like to get involved (women and men are welcome). The team raised more than $12,000 for the American Cancer Society last year, and hopes to exceed that amount this year. Relay for Life began in 1985 with the vision of Dr. Gordy Klatt, a colorectal surgeon in Tacoma, Washington. In an effort to raise funds for his local American Cancer Society, Dr Klatt spent a grueling 24 hours circling the track at the University of Puget Sound, logging in more than 83 miles. Nearly 300 of Dr. Klatt's friends, family and patients cheered him on as he walked, while others donated $25 to walk 30 minutes with him. Ultimately, he raised $27,000 to fight cancer.
The following year, Dr Klatt organized 19 teams to take part in the first team relay event, and a total of $33,000 was raised for the American Cancer Society. Today, Dr. Klatt's vision is a fundraising phenomenon. Highlights of the Relay for Life are the opening ceremony Saturday, April 23 at 9 am followed by a survivors' lap at 9:30 am. At 9 pm Saturday, a Luminaria Ceremony will honor survivors as well as those who lost their battle with cancer. The luminarias burn through the night to light the path for those walking to fight back against cancer. You can purchase and decorate your luminaria at the event on Saturday. Entertainment is provided throughout the event, which concludes Sunday at 9:00 am with a closing ceremony.
To sign up for the Hollywood Riviera Sportsman's Club team, or to donate funds to the American Cancer Society, you can make a secure, tax-deductible donation online using the link www.relayforlife.org/torranceca. Once you are on the website you can register yourself as a team member by clicking the "Sign up Now" tab in the upper right portion of the page (to the right of the displayed photo), then "Join the Existing Team" tab and typing in " Hollywood Riviera Sportsman's Club" in the search field. Then follow the remaining steps of the registration process. You can also contact Igor at 310-892-6016 or inastaskin2@socal.rr.com for sign ups or donations.
Donations are accepted until August 31, 2016, so don't be discouraged if you can't make the event. Your gift is tax deductible as a charitable contribution to the fullest extent allowed by law.
For more information about the American Cancer Society's support for survivors and patients, please call them 24/7 at 1-800-227-2345 or visit cancer.org. We hope to see you at South High the weekend of April 23-24 as we pull together as a community to fight back against cancer.
---
Getting a Read on a Local Treasure: The El Retiro Library
Ernest Hemingway once said, "There is no friend as loyal as a book." In this age of computers and online resources, one could add, "there is no search engine as competent as a librarian."
Before the days of Google and Yahoo, before paid advertisements followed you every time you sought answers using a keyboard, there were librarians. Librarians – those hard working public servants who know the answers to questions you didn't even know to ask (or at least they know where to find those answers). And much to our great fortune our local library, El Retiro, is where you'll find one of the most  seasoned librarians around.
Jay Spradlin has been in the business of helping people find books for more than three decades. He was a Torrance library page (the entry level position) at just 16 years old, and was mentored by a librarian who knew her patron's preferences so well she would call them when a book came in she thought they'd enjoy.
Jay has been at El Retiro Library for almost a dozen years, where he specializes in youth services overseeing children's collections and programming
Parents of young children are probably familiar with El Retiro's popular Toddlertime, where Jay reads stories to youngsters and leads them in songs. Older children are drawn to the library for the summer reading program as well as after school events held year round. Jay oversees the ordering of nearly 1,000 new books each year for children and youths.
El Retiro is equally loved by adults, both for its collection of books, magazines, movies and CDs as well as its public computers and book discussion groups. The library was built in 1958 and has undergone at least two expansions and renovations, including one in 2009 to provide new seismic shelving, wireless internet and more.
Over the years, The Riviera Garden Club has overseen landscaping in front of the library, in addition to the painting of a colorful mural completed in 2014.
Next to the library, El Retiro Park is situated on 4.78 acres of land – formerly used as a tree nursery — acquired in parcels from 1945- 1950. A youth center was built in 1960 with money donated by the Hollywood Riviera Rotary Club.
Today, the park features two recreation buildings (one with a kitchen), lighted tennis courts, play equipment, a rotunda, a picnic area with barbecues, a small softball field, a basketball court and restrooms.
Stop by and enjoy our community treasures, El Retiro Library and park: 126 Vista del Parque, Redondo Beach.
The library is open Monday – Thursday from 11 am – 9pm and Saturday from 10am – 5pm.
Phone: 310-375- 0922.
Click Here to read Igor's full Newsletter on Scribd.com – http://www.scribd.com/LiveInHollywdRiviera
---
Spicy, Sweet and Undeniably Delicious: Local Favorite Has a Loyal Following
January 2016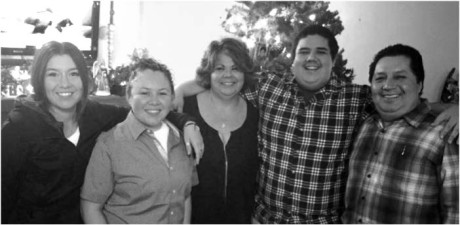 When it comes to Cathy and Miguel Esquivel, you can have your cake and eat it too. And your carnitas. And your quesadillas.  In fact, any cuisine prepared by the Esquivels' capable hands is simply delicious. Which is why Mexican Riviera Restaurant and Cake Art by Cathy are Riviera treasures.
Where The Food is the Fiesta 
Since 1989, Mexican Riviera restaurant has been the go-to spot for locals craving homemade Mexican food at a great price.
Miguel and Cathy Esquivel were only 26 and 23 when they opened the restaurant, just 2 months before they got married. After working in restaurants for several years, Miguel dreamed of owning his own place. When they heard of a restaurant vacancy in the shopping plaza on Pacific Coast Highway and Anza, they jumped at the chance.
Both of their families rolled up their sleeves to help with getting the location ready and the restaurant off the ground. While Miguel cooked, Cathy served as waitress and the two of them stayed up late into the night washing dishes.
In those early days the Mexican Riviera menu consisted of 8 combo plates. Today, the restaurant features 27 combos, the most popular of which is carnitas, tender braised pork. And in addition to Cathy and Miguel, you're likely to find their children, Erika, Elizabeth and Michael, pitching in to wait on customers or help behind the stove.
Something else you'll find at Mexican Riviera is loyal customers.
"One gentlemen comes in every single day for dinner," says Cathy. "We have many regulars who always order the same thing, so we know exactly what to prepare the minute they walk in. One of our customers always asks the waitress to order for him. And one couple drives up regularly from Long Beach for our tortas."
After 26-plus years in business, Cathy and Miguel have also experienced many life events with their customers. One woman started coming there with her parents as a baby. She recently had her wedding catered by Mexican Riviera.
Another couple who came in regularly always ordered taquitos. When they passed, their children hired the restaurant to cater their funeral receptions and serve – what else – taquitos.
"We're always honored to be part of our customers' lives," says Cathy. "We're like one big family."
Being part of the community is important to Cathy and Miguel. The restaurant has hosted numerous fundraisers for local students with medical needs, deceased parents and other crises.
The restaurant's breakfast burrito is so popular among South High students, it's known as the Spartan burrito. In fact, Cathy and Miguel were up at 3 am last June making almost 400 breakfast burritos for the seniors arriving back to campus from the annual grad night outing.
And Now for Dessert 
Cathy's passion for Mexican Riviera is matched by her enthusiasm for her cake business, Cake Art by Cathy. Over the past 20 years she had baked and designed more than 350 cakes for customers.
Keep in mind that these are not your run of the mill cakes. A better term for them would be edible works of art. Some of her cake designs have included a shark with a foot coming out of its mouth, a camera-shaped cake (for a photographer), an octopus attacking a submarine (for a military man serving on a sub); a trash truck, a minion cake and even a piñata that won the Palos Verdes Fair cake contest.
And each cake is as tasty on the tongue as it is on the eyes, featuring such flavors as chocolate, vanilla, marble, red velvet, strawberry and banana.
Cathy attends a confectionary art convention in Las Vegas each year to perfect her cake artistry, and some of her more elaborate designs take up to 14 hours to complete. In addition to creating cakes for birthdays, weddings, graduations, quinceaneras and more, Cathy has taught cupcake decorating during summer school at Saint Lawrence School for a dozen years.
She also does cupcake decorating birthday parties, where she provides the supplies, the instruction and the fun for guests who get to bring home their edible creations.
So whether you're craving carnitas or cupcakes, local residents Cathy and Miguel have you covered.
Bring in this newsletter to get ½ off your second entree when you visit Mexican Riviera Restaurant, located at 4239 Pacific Coast Highway in Torrance (between Ross and CVS), and be sure to enter this month's raffle for a $25 gift certificate to the restaurant. Mexican Riviera Restaurant is open daily from 8am to 9:30 pm (closed at 9pm on Sundays). You can find them online at Mexriv.com and via phone at  310-373-6600.
To reach Cake Art by Cathy, call 310-951-2992.
---
Housing Market Forecasts and Predictions
January 2016
It is that time of year again. The time of year when the real estate industry tries to prognosticate what the housing market will look like for the new year. Here are the best (and maybe the worst) predictions for 2016:
Home prices will rise more slowly in most U.S. cities: Over the last couple of years, we have seen home prices rise rapidly in many parts of the country. This was often the result of a supply and demand imbalance. In many large metro areas, there were plenty of home buyers on the market but not enough homes to meet demand. Prices tend to rise rapidly under such circumstances.
In July of 2015, the financial data company CoreLogic issued a forecast for the U.S. real estate market that predicted a 4.7% rise in national home prices through July 2016.
The biggest home-price gains will continue to be in the West: In 2015, some of the biggest home-price gains occurred in the western part of the nation. Cities in Colorado and in California experienced double-digit gains in property values. Denver and San Francisco, for example, both posted year-over-year gains of +10%.
These markets could experience some cooling in 2016, but many housing analysts expect that the biggest home-price gains will continue to occur in these western markets.
Mortgage rates will rise later this year and into 2016: At the end of 2015 the average rate for a 30-year fixed mortgage averaged 3.85%. The 30-year average has been hovering at or below 4% for most of 2015.
In the fall, Freddie Mac (the government-regulated buyer of mortgage loans) issued a housing market prediction for 2016. In it, the company's chief economist forecasts that the average rate for a 30-year fixed home loan would gradually rise to 5.1% by the end of 2016.
If rates do start to rise gradually this year, we could see a slight reduction in home-buying activity, but this could be offset by continued improvements in the job market and broader economy.
Job gains will bring more home buyers into the market: Since 2014 the U.S. gained about five million jobs, according to Doug Duncan, chief economist at Freddie Mac. This means there are more people in a position to buy a home which could lead to a demand for housing.
On top of that, many cities across the country are still suffering from a shortage of homes for sale (relative to demand). This supply-and-demand imbalance could continue to push home prices up in 2016, as buyers compete for limited inventory.
Student loan debt will keep many Millennials out of the market: Accord-ing to a recent analysis by the Federal Reserve, outstanding student loan debt now totals more than $1 trillion and it is keeping many would-be home buyers from entering the market.
Student loan debt can create additional hurdles for mortgage shoppers in a couple of ways. For one thing, it increases the borrower's total debt-to-income ratio, which can cause problems during the underwriting and approval process. Additionally, excessive debt can lower a person's credit score. All of this makes it harder for debt-burdened Millennials to qualify for home loans.
Is student loan debt going to be the next big financial crisis for the U.S.? We will have to wait and see, but in the meantime, it will almost certainly affect the housing market.
Please note – This article offers a collection of real estate market predictions and forecasts for 2016. Such forward-looking statements should not be viewed as facts or financial advice. They are the equivalent of an educated guess. As with any prediction, there are no claims, assertions or guarantees regarding the U.S. housing market in 2016. 
Click Here to read Igor's full Newsletter on Scribd.com – http://www.scribd.com/LiveInHollywdRiviera