Hiking is a Way of Life for This Riviera Resident
If it's a Saturday, there's one place you're sure to find Riviera resident Minoo Hart – on a hike with the Sierra Club.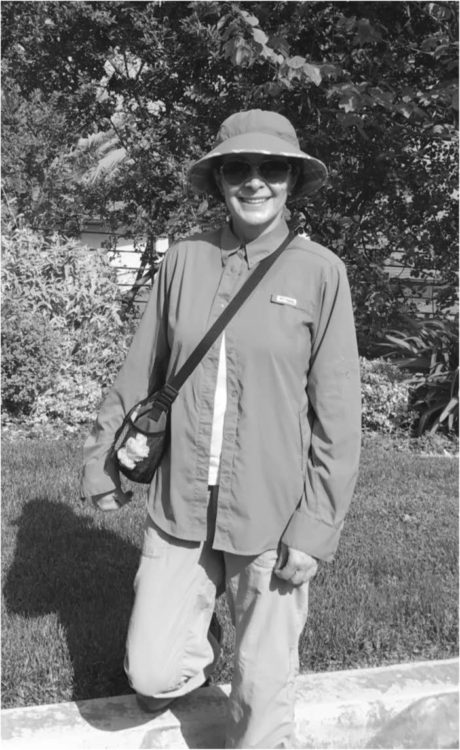 Minoo has been a member of the Sierra Club for 8 years and loves it so much, she became a hike leader. In this capacity, not only does she lead Saturday morning hikes, she also oversees hiking trips to such locations as Mammoth, Zion and Joshua Tree.
"I love hiking because I love nature," says Minoo. "It's a great fitness activity and it's fun to socialize and meet like- minded people."
The Sierra Club South Bay Palos Verdes Chapter offers group hikes several days each week in local areas including Palos Verdes, Rancho Palos Verdes, San Pedro and Hermosa Beach. The hikes are a great way to experience nature, improve fitness and enjoy the company of other hikers.
Minoo has been a fitness lover most of her life, and in addition to hiking does yoga, cardio and weights. She also loves to travel and volunteers at the hospital once a week. A Riviera resident for more than two decades, Minoo enjoys living near the beach and the wonderful amenities of the Riviera Village.
To learn more about the local chapter of the Sierra Club, go to http://angeles.sierraclub.org/palos_verdes_south_bay/weekly_conditioning_hikes
Click here to read Igor's full newsletter on Scribd.com – http://www.scribd.com/LiveInHollywdRiviera
---
L'Atelier in Riviera Village Draws Close-Knit Community of Craft Lovers
November 2017
Step into the warmly– lit embrace of L'Atielier in the Riviera Village and you'll hear the soothing sounds of chatting, laughing and the clicking of wooden needles as able hands knit works of art. The clientele here will readily admit to being hooked on knitting, an ancient handicraft with millions of devotees and a plethora of benefits.
Owned by Karen Damskey for the past 41 years, L'Atelier has been a popular presence on Catalina Avenue since 1978 (the shop moved a few doors down in 2009 after outgrowing its previous location).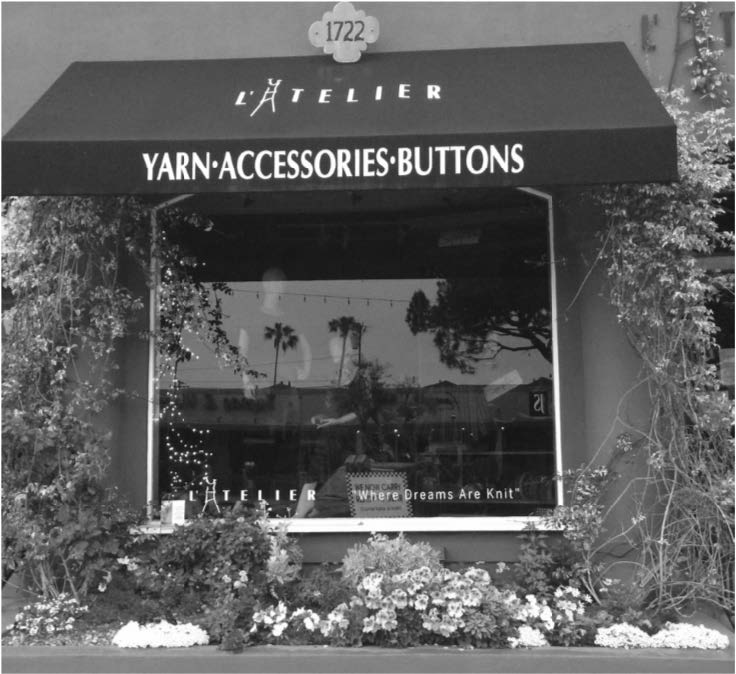 A knitter since the age of six, Karen opened the first L'Atelier store in Manhattan Beach and quickly gained a loyal following of women (and yes, even men) who relish the joys of looping together strands of yarn to relax and create. Many of her original clients still frequent the store today, and it's not uncommon for loyal customers to drive for hours to shop and knit there.
"Knitting is like a form of journaling where every stitch is infused with loving thoughts about the recipient," says Karen. "Our clients range in age from teenagers to those in their '90s. They know this is a safe haven where they can enjoy the company of like-minded people who want to share the joys of handicrafts while destressing."
What L'Atielier customers and others have discovered is that knitting is about more than just creating beautiful sweaters, scarves, blankets and hats. The act of knitting weaves into the fabric of life a therapeutic dose of relaxation, present moment mindfulness, and meditative Zen.
Some say knitting keeps them from mentally unraveling. Indeed, research has shown that the repetitive and rhythmic motions of knitting can induce a relaxed state similar to those attained by yoga and meditation, and other benefits can include lower blood pressure and levels of cortisol, the stress hormone. Additional studies show that knitting is one of the mental exercises that can lower the risk of dementia.
In a high-tech age of overstimulation and rapid-fire information, knitters enjoy a sense of calm contentment as they focus on the now, one stitch at a time. And at Atelier, they also enjoy a healing sense of community as they sit around the U-shaped table that anchors the store.
Like the bar in the TV sitcom "Cheers," everyone here gets to know your name, and warm welcomes go out to new customers as well as those that have been coming for years.
"Our clients encourage each other and develop real friendships as they get to know one another and share the ups and downs of life," says Karen. The shop specializes in unique and luxurious yarns, including cashmere, silk, bamboo, alpaca and wools, and also sells beads, buttons, fashion jewelry and fine apparel. L'Atelier offers custom designs and can even do the knitting for those who have a project in mind but don't have the time or interest in creating it themselves.
Click here to read Igor's full newsletter on Scribd.com – http://www.scribd.com/LiveInHollywdRiviera
---
Riviera Resident Leah Lewis is the New Rabbi at Temple Menorah
October 2017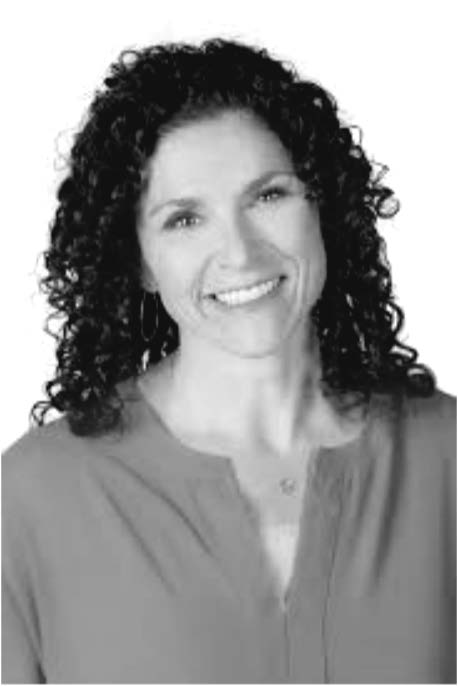 Riviera resident Leah Lewis does not fit the profile of a typical rabbi. In fact, this young female rabbi is among the growing ranks of women rabbis in the U.S.
Women still make up a small percentage of rabbis in Judaism — only 35 percent of reform rabbis and 17.5 percent of conservative rabbis. The orthodox movement does not ordain women. But in a trend that is gaining speed, women rabbis are increasingly picking up the roles once served exclusively by their male counterparts, including educating the young, leading spiritual services, officiating at weddings, Bar and Bat Mitzvahs and funerals, and counseling those in need.
"When I was in college I met a woman rabbi who was unlike any I had ever met before," says Rabbi Lewis, who was ordained in 2002. "She was relatable and relevant, and she brought this ancient tradition to completely contemporary issues in a manner that showed just how timeless these teachings are. That's when I knew I wanted to be a rabbi too."
Rabbi Lewis was recently hired as the new senior rabbi at Temple Menorah in Redondo Beach, replacing Rabbi Steven Silver who retired after 30 years of service. Founded in 1946, Temple Menorah is the oldest and largest Reform Judaism synagogue in the South Bay. Prior to serving at Temple Menorah, Rabbi Lewis was a rabbi at Congregation Shir HaMa'alot in
Irvine and Leo Baeck Temple in West LA.
"Temple Menorah is a place where community is connected — to one another, to our heritage and to the broader world," said Rabbi Lewis. "I look forward to growing all these aspects of Temple Menorah life by nurturing a meaningful synagogue where people feel like they matter, because they do. It's an honor to be with people through the ups and downs of their lives."
New to the Riviera, Rabbi Lewis and her husband, David, were instantly attracted to the area's views, winding tree-lined streets, proximity to the Village and beach, and the friendly people. Her three children attend our local schools (South High, Richardson Middle, and Riviera).
Rabbi Lewis encourages anyone interested to visit Temple Menorah, located at 1101 Camino Real in Redondo Beach, 310-316-8444.
Welcome to the neighborhood Rabbi Lewis!
Click here to read Igor's full newsletter on Scribd.com – http://www.scribd.com/LiveInHollywdRiviera
---
Building Castles in the Sand A Labor of Love for this Riviera Resident
September 2017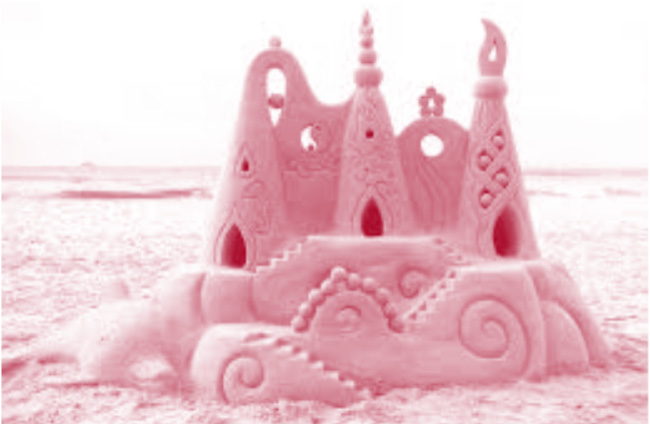 Todd Vander Pluym was born to play in the sand. The creator of Sand Sculptors International, Todd recalls how his parents would put his crib on the beach when he was just a few months old, only to find him reaching between the bars to grab fistfuls of sand. Seventy-fiveplus years later, Todd has made a career out of turning sand into works of art. As one of the world's premier sand sculptors, Todd and his team have crafted more than 1,600 sculptures around the world, including a 37-foot-tall Sleeping Beauty's Castle on the beach in Japan and custom work for Walt Disney Corporation, Universal Studios, Sea World, Starbucks and many more companies. He has won multiple awards for his work, including four world championships. You might have even seen him and his sculptures in People Magazine, on Good Morning America, and in many other media outlets. "I've always been interested in sand sculptures because they leave visual enjoyment without hurting the environment," says Todd.
"Unlike most dwellings, sandcastles have solar heating, ample running water, are biodegradable and come in as is condition." Prior to becoming a full-time sand sculpture in 1980, Todd earned a degree in fine arts and went to work as an architect. But making art from sand has always been his passion.
Todd has created sculptures on every continent except Antarctica and has organized several world record events. His works have graced not only beaches, but also shopping malls, theme parks, conventions and more. He recently was hired to build a sand sculpture in front of Wall Street. "I like to build anything," said Todd. "From houses of cards to matchstick towers, I enjoy putting things together. But rolling up my sleeves in sand is my true nirvana." Todd and his wife have lived in the Riviera since 1977 in a home that, not surprisingly, features a castle in the front yard and shrubbery shaped like dragons.
You can learn more about Todd and view photos of his amazing work at www.sandsculptors.com
Click here to read Igor's full newsletter on Scribd.com – http://www.scribd.com/LiveInHollywdRiviera
---
Reaching for the Stars: An Interview with the Riviera's NASA Man, Jim Montgomery
August 2017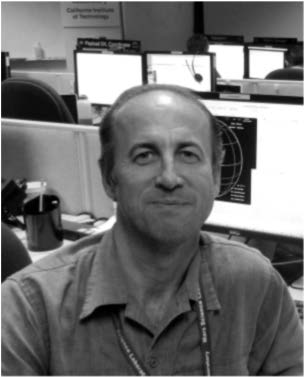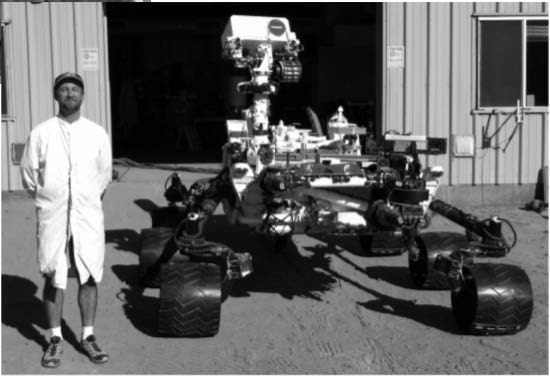 Of the more than 7 billion people on this earth, Hollywood Riviera resident Jim Montgomery is one of the fortunate few who gets to explore the wider universe, and get paid for it! A senior engineer at the Jet Propulsion Laboratory (JPL) in Pasadena, Jim was a member of the team that delivered the 2,000 pound Curiosity Rover to Mars in 2012, and is now working on robotic missions to Mars and Europa, a moon orbiting Jupiter . Here are excerpts from an interview with Jim we think you'll find fascinating.
What got you interested in the field of robotics/engineering? I've always been interested in math, science and learning in general. I grew up in Michigan, and received a B.S. in Computer Science from the University of Michigan. This opened the door to a job with Hughes Aircraft Company here in El Segundo. While at Hughes, I worked on numerous programs that involved real-time embedded computer systems that marry software with hardware. I enjoyed that work and decided to pursue graduate studies in Computer Science at the University of Southern California. While there, I joined a team of students building an autonomous flying robot using a radio-controlled model helicopter as a platform. It was my introduction to the field of autonomous robotics and I enjoyed it. I received my doctorate in 1999 in Computer Science and Autonomous Robotics and that led to my current job at JPL in 2000.
Were you interested in space as a child?
Yes. I was born in 1964 and was a child during the Apollo moon missions. I was 5 years old when Neil Armstrong and Buzz Aldrin landed on the moon. I immediately wanted to be an astronaut! I applied six times but was never chosen. I was disappointed but looking back, the desire to be an astronaut was a main motivating factor for me getting my doctorate, which is how I ended up with my dream job at JPL. When I speak at public events I always try to tell the audience to follow your passion, because even if you don't succeed you will probably end up creating opportunities for yourself. That certainly happened for me at JPL. I owe my place at JPL in large part to being inspired as a 5 year old kid by Neil, Buzz and the rest of the Apollo moon astronauts. That is part of the reason why I enjoy speaking to groups about the wonders of space exploration. I hope to pay it forward by inspiring others to pursue their dreams.
What is the best part of your job?
There are so many things I love about my job. I get to explore the Universe for a living! I get to interact with phenomenally talented and diverse people from JPL and around the world working in common purpose to extend our knowledge of the Universe and our place in it. I get to take part in outreach events, interacting with students and the public in a variety of venues, helping to share my love of space exploration and the pursuit of knowledge with others. I am humbled and grateful for the opportunity.
What was your role in developing Curiosity?
I was fortunate to be able to have two roles on the Mars Science Laboratory/Curiosity mission. In my first role, I was the field test lead for the Terminal Descent Sensor. It's a radar we designed and built at JPL to enable us to land Curiosity on Mars. No radar existed that could meet our requirements so we had to design and build our own. Prior to using the radar on Mars, we had to make sure it would perform as expected. We do a great deal of simulation, analysis and real-world testing to ensure that the systems we build here on Earth will perform as required for our various missions. I led the team that field tested the radar here on Earth using a helicopter and an F-18 jet to simulate the flight dynamics of the radar over "Mars-like" terrain, that is terrain with little to no vegetation with features like those we see on Mars. Death Valley and the Mojave Desert are two of our favorite tests sites for this kind of activity. My second role was on our surface engineering operations team. We are a team of engineers responsible for safely operating Curiosity on the surface of Mars. I was part of the team that received data from Curiosity each day and used that data to determine rover health and status. Other members of our engineering team would take that data and use it to plan future operations on Mars with the science team. They would uplink the new commands to Curiosity and she would send back the results down the next day and the cycle would be repeated.
How is the Curiosity Rover doing today?
Overall, very well. Curiosity landed on Mars on Aug 5, 2012 and since that time has achieved her primary mission. The question before Curiosity landed on Mars was "Was Mars ever habitable for life as we know it?" The answer is a resounding yes. We now know due to Curiosity that microbial life (single-celled organisms) could have existed on Mars a billion years ago, when Mars was a warmer, wetter planet. We're not saying life ever did or does live on Mars, only that the conditions for life existed. It is very inspiring to be able to work on something where we rewrite the science text books, expanding human knowledge to areas where we previously did not know the answers!
What robotic missions to space are you currently working on?
I'm working on the Mars 2020 mission (https://mars.nasa.gov/mars2020/), our next rover mission to Mars. It is based heavily on the MSL/Curiosity mission in terms of hardware and software. The science payload has changed as the focus for this mission is to find the bio-signatures of life. Basically, we are trying to find evidence of past or present life on Mars. It is really hard though because single-celled organism do not tend to leave fossil records like more complex life forms do and that is really the level of complexity we think could have evolved on Mars a billion years ago based upon the state of life on Earth at that time. I'm working on the system that will allow us to land in locations on Mars that were too dangerous for past missions. The scientists really want to go to these places because they think that if life did or does exist on Mars, these places have higher likelihood. They tend to be more rugged terrain like cliff faces and former river deltas.
Do you think humans will ever visit Mars (or any other planets besides the moon), and if so, when? Yes, I think we could perform an orbital mission to Mars where we don't land but circle the planet in the 2020's. I think landing humans are Mars is entirely feasible within years of accomplishing that goal.
Do you have any advice for current students who hope to one day go into a field like yours?
In general, follow your passion, dream big and focus on your goals. I wanted to be an astronaut and studied math, science, and engineering. That was my passion when I was a youth. I never became an astronaut but in following my passion and working hard it opened the door to my current job at JPL. Specifically, if you want to work in space exploration, I would say make sure to get a degree in a science, math or engineering field and when you are in college make sure to do internships with one or more companies in this field, be it JPL, another NASA field center, or a commercial company like SpaceX. You will get valuable work experience, you will be exposed to things that may cause you to redirect your coursework and you are more likely to be hired straight out of college with that company since you are a known quantity to them.
How long have you lived in the Hollywood Riviera and why did you pick this area to live in?
My wife, April, and I bought a house in the Hollywood Riviera in 2008 because it has more of a neighborhood feel with most homes being single family. It has less of a crowded city feel, more verdant and quieter. And I can even see a few stars at night! Coming from Michigan where I could see the Milky Way Galaxy in the night sky, getting to see some night sky reminds me a little of home. We also like that we can walk down to the Riviera Village from our house.
What do you enjoy doing during your free time?
Hiking, gardening, spending time with friends and family, sitting in the back yard watching the natural world around us, sharing my knowledge of sustainable living (plug-in electric cars, solar PV systems, rain water capture, etc.) with others, volunteering my time for causes that speak to me and doing my small part to help make the world a more happy, peaceful and compassionate place.
Feel free to contact Jim at monty@jpl.nasa.gov if you have any questions.
Click here to read Igor's full newsletter on Scribd.com – http://www.scribd.com/LiveInHollywdRiviera
---
Riviera Resident Turns Adversity to Strength
July 2017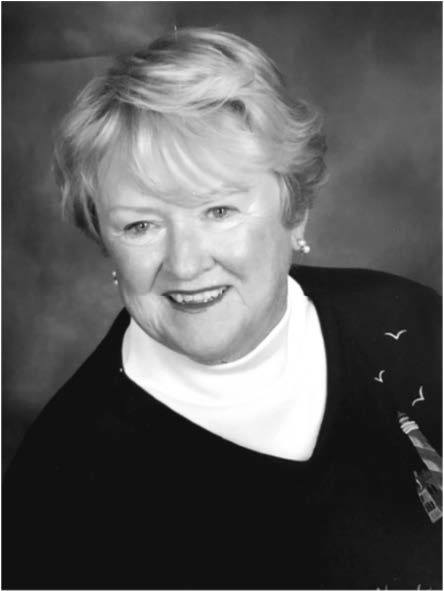 Sometimes, horrible situations actually become a blessing in disguise. Such was the case for Riviera resident Peggy Maddox, who was given only two months to live when she was diagnosed with metastatic malignant melanoma in 1983.
The mother of two young boys at the time, the diagnosis upended Peggy's life, but ultimately helped her dig deep within to find courage and the desire to help others cope with life-threatening illness. "My diagnosis taught me to live in the moment and not wait to travel, spend time with others and do things I've always wanted to do," says Peggy.
"I drew on the spirit within me and prayer and was able to overcome the fear, depression and anger that comes with a life crisis such as this." A sun lover her whole life, Peggy lives just a few blocks from the beach and spent many hours in the sun soaking in the rays, a habit she believes contributed to her diagnosis.
"I remind friends and family to use sunblock, get suspicious moles biopsied, and check your birthday suit on your birthday for any new moles," she says. Peggy was the first patient to participate in a clinical trial immunotherapy program at the John Wayne Cancer Institute that she credits for her recovery.
"When I was diagnosed my goal was to see my sons graduate high school, and now I have 3 grandchildren," she says. Peggy used many tools to help in her recovery, among them keeping a positive attitude, scheduling a time to indulge in fear, using meditation and biofeedback and relying on journaling to process feelings.
She explains these stress-coping strategies and many more in her book, "On the Edge, Health Crisis: Helping Yourself," which she wrote in 1991 to describe her journey to health. The second edition of the book was released in 2015 on Amazon. Peggy taught health and wellness for more than 35 years, including a class on acupressure/applied kinesiology at Torrance Adult School and Character Traits and Values at Rolling Hills Country Day School.
She has lectured at wellness organizations on health and stress management and universities and colleges throughout Southern California. Now retired, she has lead a senior walking group through Torrance Adult School for 30 years called The Dolphins that meets twice a week to stretch and walk at Torrance Beach. She also does water aerobics three days a week and plays golf. Peggy, her husband Richard, and their sons moved from New Jersey to their dream house in the Riviera 42 years ago.
"We love this area and I'm thankful for every day," she says. "Life handed me a big challenge, and I survived and good things came of it."
Click here to read Igor's full newsletter on Scribd.com – http://www.scribd.com/LiveInHollywdRiviera
---
Riviera Resident Teaches the Art and Science of Self-Healing
May 2017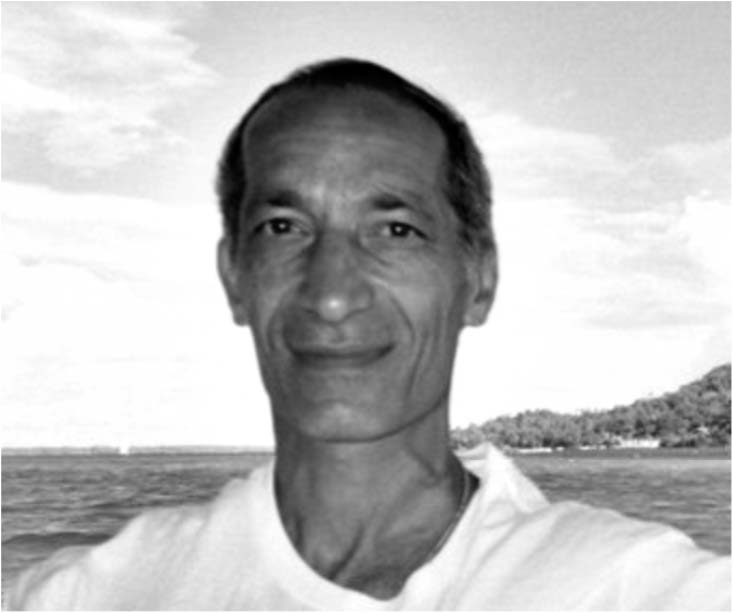 Though he's a Boeing engineer by trade, Amean Hameed's life's work involves more than just designing aeronautics. Amean is a founding member of HealingPAQ, a non-profit organization that promotes healing ourselves, others and the earth with love. After using self-healing measures on himself for many years, Amean created HealingPAQ in 2006 to help others access love, joy, peace and compassion to address their physical, mental and emotional challenges.
"About 30 years ago I noticed I was losing my calmness and state of peace, so I decided to explore various self-healing and meditation techniques," said Amean.
"As I practiced them daily, I quickly saw the health benefits. For example, I used to get headaches a few times a week, but they disappeared. I'm 60 years old now and I don't take any medication and rarely get sick."
With his educational foundation, HealingPAQ, Amean teaches others how to maintain optimum health and vitality live in harmony with nature and move toward wholeness. It's a journey of self-discovery that can facilitate emotional, intellectual, creative and spiritual expression. HealingPAQ teaches the universal laws of health and the art and science of self-healing with one-on-one sessions, weekly classes and podcasts. Guided meditations and healing downloads are also available.
Amean, his wife, Anne, and their two sons moved to the Riviera in 1998. "The Riviera is an amazing environment filled with expanded energy," said Amean.
"We've always loved the feel of this community and plan to stay here forever."
HealingPAQ classes teach an integration of Sufism and Taoism philosophies in respect to whole person health.
"Every one of us has an amazing ability to heal ourselves with loving our body, thoughts and emotions and integrating an expanded state of wellbeing," said Amean. "That is our birth right. When we are willing to tap into such a state then we bless every
event that happens to us and find the golden nugget in the experience. When we learn how to tap into the energy of oneness, we move toward wholeness while at the same time having fun."
To learn more about HealingPAQ, visit www.healingpaq.org.
Click Here to read Igor's full Newsletter on Scribd.com – http://www.scribd.com/LiveInHollywdRiviera
---
UFC Star, Karate Champion Opens Academy in South Bay
April 2017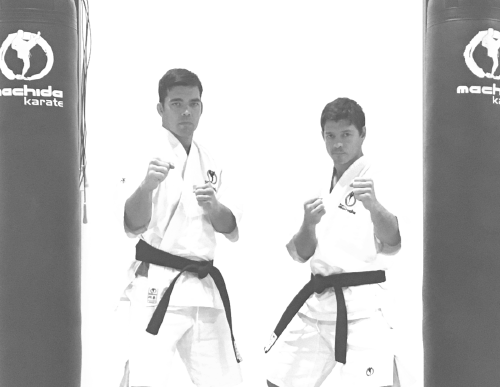 Growing up in Brazil, the son of a renowned karate master, Riviera resident Lyoto Machida was destined to become a karate champion himself. And that is exactly what he did. A professional mixed martial arts fighter, Lyoto is a superstar of the UFC (United Fighting Championship).

Known as "the dragon," Lyoto is the 1st UFC fighter to win a perfect record and is noted for his semi-orthodox fighting style, known as Machida Karate. This style of karate places its emphasis on self-defense while improving fitness and developing fighting skills.
Lyoto learned the art of karate starting at the age of three under the tutelage of his father, and earned his black belt at the age of 13. He began training in sumo at the age of eight and Brazilian jiu-jitsu and boxing at sixteen. Lyoto's father, Yoshizo Machida, is a world-renowned Japanese-born Shotokan Karate sensei, who taught all three of his sons the art of karate when they were very young. He has two karate schools in Brazil where he has taught hundreds of students.
Now, Lyoto and his brother, Chinzo, who is also an acclaimed karate competitor, have opened a Machida Karate Academy right here in the South Bay. The Academy offers a variety of classes for all ages and skill levels.
"Machida Karate teaches the disciplines of respect and confidence, skills that are useful in every area of life," said Lyoto. "The underlying philosophy in our style of teaching is to improve your body and mind while learning self-defense. It's easy to learn and applicable in realistic situations."
Classes offered at the Academy include the Machida Little Dragon Program for ages four to six, the Youth Samurai Program for ages seven to 14, a Fundamental Program for teen and adult students new to karate, and an Advanced Program for more experienced students.
Lyoto, his wife, Fabyola, and their two young sons moved to the Hollywood Rivera from Brazil five years ago.
"We love living here," said Lyoto. "It's such a nice neighborhood where we know each other but there's also privacy and peace and quiet."
To sign up for classes or learn more about the Machida Karate Academy, go to www.machidakarate.com or call 424- 347-7255. The Academy is located at 24333 Narbonne Avenue in Lomita.
Click Here to read Igor's full Newsletter on Scribd.com – http://www.scribd.com/LiveInHollywdRiviera
---
Community Event Saves Lives 
March 2017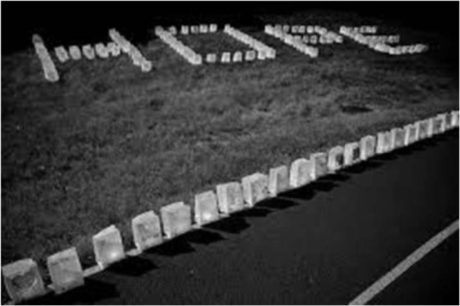 It's that time of year again – time to lace up your athletic shoes and get ready to join in the fight against cancer. In 2017 there will be an estimated 1,688,780 new cancer cases diagnosed and 600,920 cancer deaths in the US according to the American Cancer Society.

Which is why it's more important than ever for communities to come together for The American Cancer Society's Relay For Life. Help the Hollywood Riviera and its surrounding neighborhoods save lives by joining forces the weekend of April 22-23 for the annual Torrance Relay for Life at South High School. This year's theme is Carnival For A Cure.
Relay for Life is the world's largest grassroots fundraising event, with participants and volunteers in more than 5,200 communities and 20 countries. The event raises funds for the American Cancer Society with the help of teams of volunteers who commit to having at least one team member walking on a track at all times over a 24 hour period because cancer never sleeps.
Relay For Life honors cancer survivors, pays tribute to those who have lost their lives to the disease, and raises money to fight cancer. With the support of thousands of volunteers, Relay for Live fundraisers assist the American Cancer Society in saving more than 500 lives a day This year's Torrance Relay for Life goal is to raise $220,000 for the American Cancer Society. The Hollywood Riviera Sportsman's Club continues its tradition of fielding a team, with Igor Nastaskin serving as team captain for the 12th consecutive year. Please consider joining the Riviera Sportsman's Club's Relay team if you'd like to get involved (women and men are welcome). The team raised more than $12,000 for the American Cancer Society last year, and hopes to exceed that amount this year.
Relay for Life began in 1985 with the vision of Dr. Gordy Klatt, a colorectal surgeon in Tacoma, Washington. In an effort to raise funds for his local American Cancer Society, Dr Klatt spent a grueling 24 hours circling the track at the University of Puget Sound, logging in more than 83 miles. Nearly 300 of Dr. Klatt's friends, family and patients cheered him on as he walked, while others donated $25 to walk 30 minutes with him. Ultimately, he raised $27,000 to fight cancer.
The following year, Dr Klatt organized 19 teams to take part in the first team relay event, and a total of $33,000 was raised for the American Cancer Society. Today, Dr. Klatt's vision is a fundraising phenomenon.
Highlights of the Relay for Life are the opening ceremony Saturday, April 22 at 9 am followed by a survivors' lap at 9:30 am. At 8 pm Saturday, a Luminaria Ceremony will honor survivors as well as those who lost their battle with cancer. The luminarias burn through the night to light the path for those walking to fight back against cancer. You can purchase and decorate your luminaria at the event on Saturday.
Entertainment is provided throughout the event, which concludes Sunday at 9:00 am with a closing ceremony.
To sign up for the Hollywood Riviera Sportsman's Club team, or to donate funds to the American Cancer Society for the fundraiser, please contact Igor at 310-892-6016 or  inastaskin2@socal.rr.com.
Donations are accepted until August 31, 2017.  Your gift is tax deductible as a charitable contribution to the fullest extent allowed by law.
For more information about the American Cancer Society's support for survivors and patients, please call them 24/7 at 800-227-2345 or visit cancer.org.  We hope to see you at South High the weekend of April 22-23 as we pull together as a community to fight back against cancer.
Click Here to read Igor's full Newsletter on Scribd.com – http://www.scribd.com/LiveInHollywdRiviera
---
Riviera Teen 
Excels in Autocross
February 2017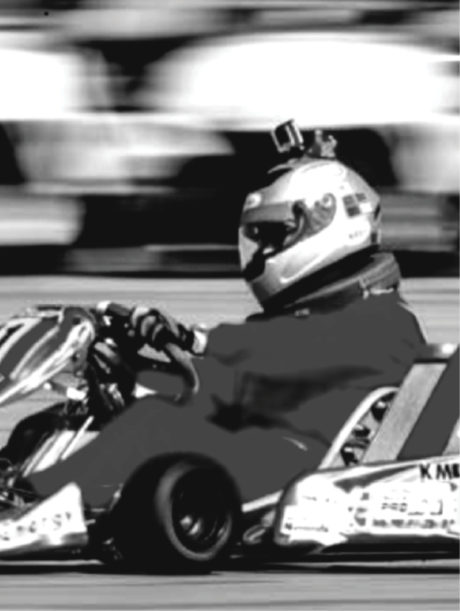 The family that races together stays together. That could be the motto or the Christopher family, Riviera residents for the past 11 years.
Kencey Christopher, who is 17, has been autocross racing since the age of 9. Her dad, KJ, has raced most ofhis life. And her mom, Stacey, used to race herself.
Kencey started her racing career in junior karts, as do all those who pursue this sport from ages 5 to 16. As a member of the Sports Car Club of America, once a month or so she and her family make the trek to the Auto Club Speedway in Fontana. Once there they enjoy socializing with the many other families they've gotten to know over the years who also are passionate about autocross.
Kencey puts on her helmet, buckles herself into the car she and her dad carefully crafted and maintain, and then she's off for a 60-80 second race where agility counts more than speed.
Plenty of safety precautions are in place for everyone involved,including helmet requirements and staggered starts.
When Kencey is not racing, sheen joys drawing and sewing. A recent homeschool graduate, she hopes to parlay those skills into a career in costume design.
But nothing will keep Kencey from her cars. She's an avid fan ofFormula 1 races and plans to be an autocross racer herself the rest of her life. You go girl! We're cheering you on.
Click Here to read Igor's full Newsletter on Scribd.com –http://www.scribd.com/LiveInHollywdRiviera
---